Ulysses: 1996 magnetic field data
---
This figure shows the magnetic field magnitude and direction for the whole of 1996. Field direction is shown in the top two panels: theta is the angle of the field from the R-T plane, while phi is the rotation angle in the R-T plane.

You can look at an orbit plot or use an interactive orbit form to find the position of Ulysses during this time.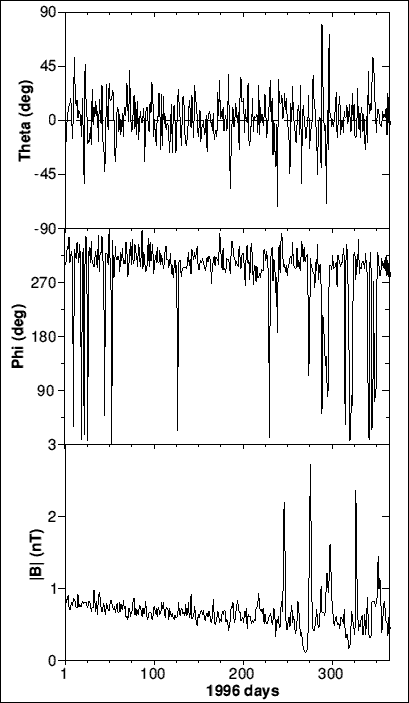 ---
This figure may be freely copied and reproduced, for example as a transparency, but not published. Please contact us at Imperial College if you wish to use this data in a publication.
---
Other plots | Ulysses home | Search | What's new
---
Last changed 5th August 1997 by Tim Horbury.